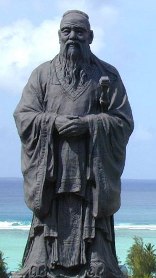 Japan Symposion
On Thursday 14th of October 2004 Shouraizou presented a short symposion on Japan. This symposion was established in close cooperation with Studium Generale.
From 16:00 to 17:30, prof. W.J. Boot, lecturer Language and Culture of Japan at Leiden University spoke about the East-Asean Culture, the Chinese influence, Confusianism and their presence in the modern Japanese society.
From 19:30 tot 21:00, prof. J.A. Stam, professor Economics and Management of Pacific Asia, especially Japan at Erasmus University Rotterdam and professor Management of Technology and Japan at Twente University, told us about technological innovations in Japan.
Both lecturers paid attention to do's and don'ts in modern Japan. More details about Studium General can be found at the
website of Studium Generale
Created on 06/16/2004 10:54 AM by Siebeb
Updated on 12/08/2004 01:20 PM by RolandMe